4. Brass Gold Metal Taper Candle Holders Candlestick Holders Decors
These candlestick holders are sleek,Slender, Modern and with a bit of Vintage. They also have a great weight which means they won't fall over from the weight of a candle or the wind. Because of the taper Design on the candlesticks when using a candle that dripped, it dripped onto the holder and not onto your table.
6. 3D LED Gala Essential Oil Diffuser
This crystal ball might not show you your future, but will help you feel more chill about it with the scent of essential oils and holographic LED light affects! Plug-in ultrasonic diffuser humidifies and adds your scent of choice to the air while boasting LED mood lighting with over 14 colors to choose from, timed diffusion, diffusion variation + 3D effects.
8. Gold Back Circle Dots Garland
The lovely circle dot garland are sewn with sturdy gold thread. Hang this bunting around your party or even your home or easily attach to walls, marquees and even furniture to create a dreamy atmosphere for your guests to enjoy. The Garlands can be cut to different lengths if needed. Just unravel the entire strand. hang it, here you go!
20. Kereda Rainbow Cups for Party
The stylish party cups reflect every color of the rainbow, crafted from anodized steel. Hold various beverages including wine, champagne, soda, water, juice, beer, liquor and so on. These tumblers are great for weddings, birthday parties, holidays, picnics and more.
21. New Years Resolution Board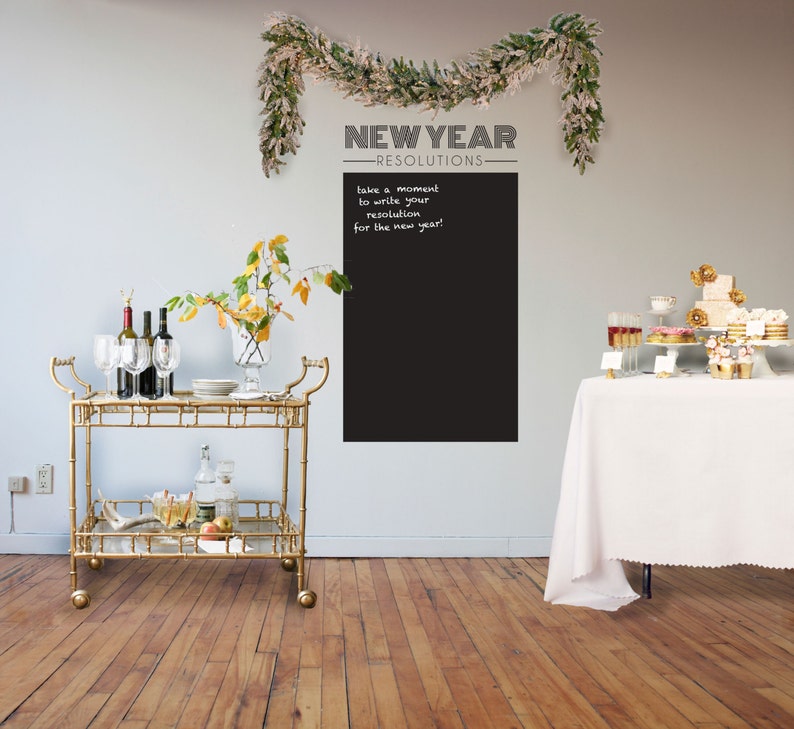 Create a fun focal point for the new year or a great activity for your new years party! Use the text and the chalkboard to create a space to write down your hopes, resolutions, dream, etc for the new year, or just order the text and put it above your own chalkboard, whiteboard, framed piece, or bulletin board! You can create a resolution board with text or images!
For more gifts ideas please visit mygifts2you blog